User Guide Home
&nbsp &gt &nbsp Server Advanced Features &nbsp &gt &nbsp HTTP Proxy Configuration
HTTP Proxy Configuration
Often there exists an HTTP Proxy server in one's network, which may cause issues when running a backup to the server. Syncrify allows the option to recognize the HTTP Proxy server so that transferred files are easily welcomed into the network.


Steps to Configure HTTP Proxy Settings
This will display a fourth tab which contains settings for HTTP Proxy (see the following image):



These settings appear as follows: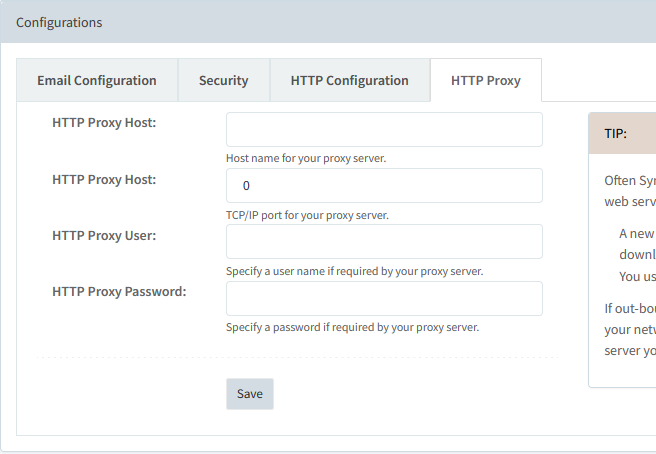 Fill in the required fields, then click Save.