User Guide Home
&nbsp &gt &nbsp Syncrify Client &nbsp &gt &nbsp Scheduler
Scheduler
The Scheduler allows you to automatically run a backup depending on how you configure these settings. Note that the machine must be running in order for a (scheduled or manual) backup to run.
Daily
Setting up a Daily Backup Schedule: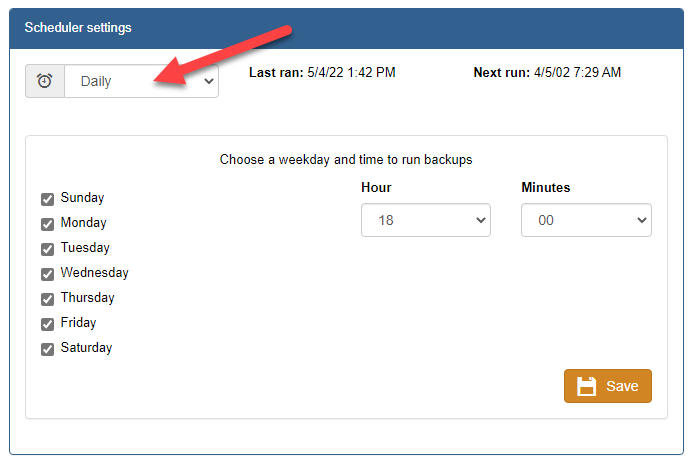 Simply place a check mark next to the days you would like your files to be backed up, then choose a time (in Hours and Minutes).
If for any reason the machine is switched off during the scheduled time, the backup:
will run immediately if the machine is switched on before the end of the day (12am midnight).
will run on the next scheduled backup if the machine is switched on after 12am midnight.
Interval
Running backups on an Interval: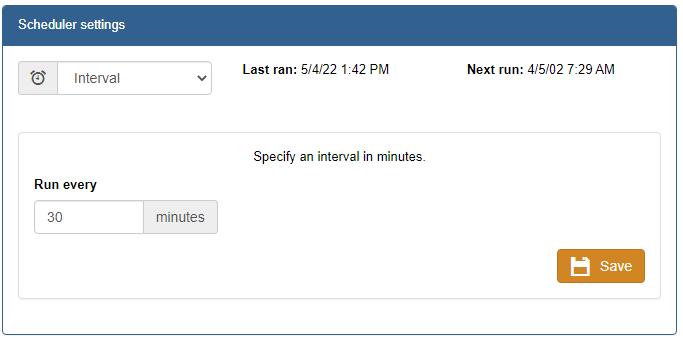 Selecting this option will immediately run a backup after a specified amount of minutes.
A couple things to consider when choosing Interval:
The interval begins as soon as the backup has completed - (ex. The interval is set to 2 hours, the backup runs at 1pm, and the job takes 15 minutes to complete. The next backup will run at 3:15pm.)
Disabled
Disabling the Scheduler: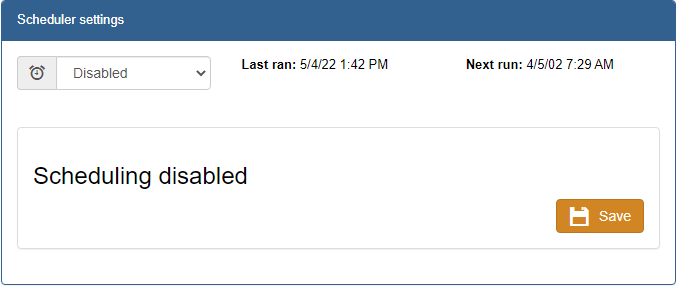 The scheduler is disabled; backups will run only when you click the
button.