Reports
Review the three types of reports that are generated by Syncrify Server: Reports by User, Date, and Inactive Users.
Backup Reports
Syncrify provides several ways to view information about your backups.




Often companies, particularly ISPs providing backup service, want to create Custom Reports containing a backup summary. See Custom Reports for more information on how to do this!

Clicking on these links will display information that includes:

Profile names
Backup date and time
How long the backup ran for
Successful/Unsuccessful Transfers
Transfer Size
Total Number of files that were backed up





This key allows the administrator to quickly recognize whether a User's backup job was completed successfully or if it resulted with any errors.





For example, Backup report by user will display the following information:
Reports Sent By Email
Syncrify also offers the option to have the Backup Reports emailed to you nightly. Simply provide the email address of the user(s) that would like to receive these reports.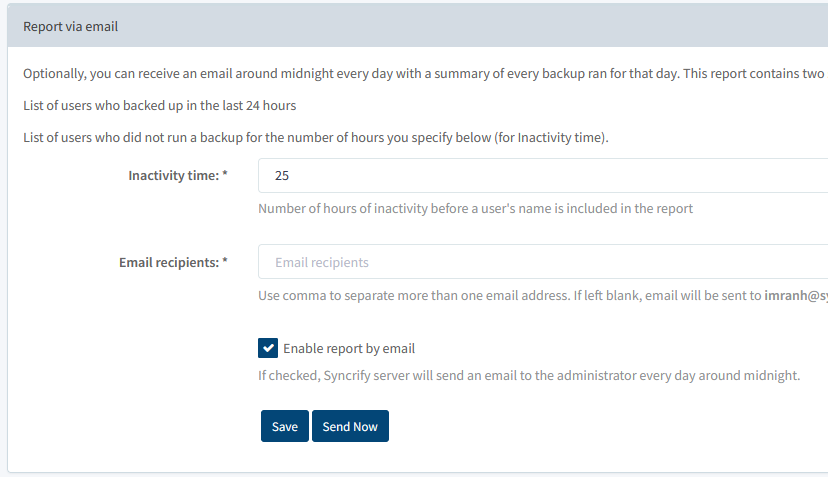 NOTE: Be sure to provide the appropriate administrator email configuration information in the Configuration section.
A backup report sent by email contains the following information: