User Guide Home
&nbsp &gt &nbsp Getting Started &nbsp &gt &nbsp Quickstart Guide
Quickstart Guide
A quick, simple, straight-forward guide to get you started with Syncrify. Learn how to connect to Syncrify Server and run your first backup.
&nbsp 1. Download
Visit our website, www.synametrics.com
Go to Products &gt Syncrify &gt Downloads
Download the file that is appropriate for your platform.
&nbsp 2. Install the Server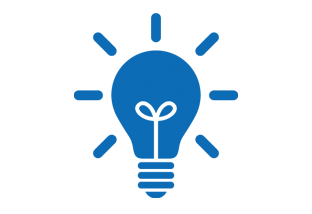 Syncrify Server does not have a GUI, it is easily accessible through any web browser!
When the download has completed, run the Installer on your system.
See Syncrify Server Installation for specific installation instructions depending on your OS.
&nbsp 3. Syncrify Server Setup Wizard
Connect to Syncrify's Web Console by connecting to the following url: &nbsp

http://localhost:5800

Follow the instructions within Syncrify's Setup Wizard.
A couple things to keep in mind when going through the Initial Setup:



Difference Between Admin and non-Admin accounts. (See Admin, Users, &amp Profiles for more detailed information)
Restricting localhost to this machine -

By default, the Restrict admin access to localhost checkbox is selected. This restricts the admin user to connect to Syncrify only via the local machine. For added security, when this box is checked, no one can connect using the admin account from other machines even if they know the password. If you want to allow administrators to access Syncrify Server from other machines, uncheck this checkbox.

Note: See Server Security Configuration for information on how to enable/disable this setting in the future.

Next, configure your email settings. The Setup Wizard automatically configures these settings upon entering the required information. If this does not work, contact your email administrator for details on which outgoing email server and settings to use.
You will then be prompted whether or not you would like Syncrify to configure your local firewall (Windows Only) and Network Firewall. Choose the appropriate checkboxes.

Note: Network router is only configured if UPnP is enabled.
&nbsp 4. Login
Syncrify Server has a web-based interface and can be accessed by typing the following into your favorite web browser:

http://localhost:5800

(this assumes you are using the browser on the same machine where Syncrify is installed.)

http://192.168.1.50:5800

(this assumes Syncrify is running on a machine that has 192.168.1.50 as its IP address and you are connecting from a different computer.)



This URL will take you to the main login screen (shown below):



Once the admin credentials have been submitted, you will be taken directly to the Home page of the admin console (shown below).


(See Syncrify Server Web Interface for a more detailed view of the admin Home Screen.)

To start utilizing Syncrify Server, you first need to add users.
&nbsp 5. Create a User
Navigate to the Manage Users tab in the admin console. Once there, click on the Add a new user link.




Max Versions refers to Syncrify's Versioning feature; see Versioning for more information about this feature.


Disk Quota allows you to set a maximum disk space that this user can occupy on the server machine.


The Repository Path specifies where the backup will be saved on the server machine. See Backup Repository for additional information about the Backup Repository.



&nbsp 6. Access the Server Locally
Try accessing the admin console from a different computer within your network.
If you are unable to access the web interface, verify that the local firewall is not blocking port 5800.

Linux and OS X platforms usually have their firewall disabled by default.
Please see Firewall Configuration for detailed instructions on how to configure your Windows Firewall.
&nbsp 7. Access the Server Over the Internet
Now try accessing the admin console from a computer that is outside of your local network.
You will need the public IP Address of your network.
If you are unable to access the web interface, check the port forwarding settings on your router.
&nbsp 8. Download Syncrify Client
To download Syncrify Client, your Users must connect to the admin console using the appropriate connection URL.
They should see a Download Client link on the right hand side of the page under Quick Links.

It is important to download the Client via this link, especially when using a Branded Client.

After downloading the file, run the Syncrify Client Installer.
NOTE: There is no Installer for Mac OSX and Linux.
&nbsp 9. Run a Backup
Start Syncrify Client
Establish a connection to Syncrify Server by entering the correct Remote Server URL and User Credentials.
Create a New Profile.
Add files that you would like to back up into the left-hand portion of the GUI.
Click Save, then Backup.


A couple ways to check if the backup was successful:

When the backup has completed, view the Backup Log by clicking Yes to the window that pops up.
On the machine where the Server is installed, check the Backup Repository and navigate to the correct profile. You should see the backed up files under this Profile.